Netflix's Making a Murderer Features Microtrace
On Friday October 19, 2018, Netflix released the second season of their hit documentary "Making a Murderer." The new season continues to explore the 2007 case against Steven Avery and his nephew Brendan Dassey, who were convicted of murdering photographer Teresa Halbach in 2005.
Episode 7 ("Item FL") of the second season explores a key piece of evidence from the 2007 trial- the bullet (Item FL) that was identified as the murder weapon during the original trial. Kathleen Zellner, the lead attorney seeking a retrial in the case, asked Microtrace to analyze evidence in this case.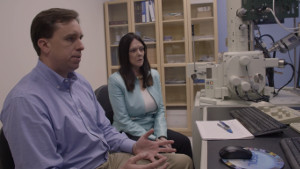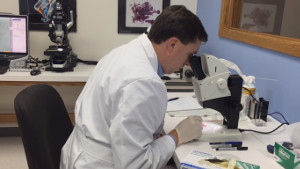 Watch the trailer for the second season (including snippets of Chris and Skip Palenik) below.
Making a Murderer
"Making a Murderer" is an American true crime documentary television series that premiered on Netflix on December 18, 2015. The ten-episode first season explores the story of Steven Avery, a man from Manitowoc County, Wisconsin, who served 18 years in prison for the wrongful conviction of sexual assault and attempted murder of Penny Beerntsen, before being fully exonerated in 2003 by DNA evidence. He filed a suit against the county on this case. In 2005, Avery was arrested on charges of murdering Teresa Halbach, a local photographer, and was convicted in 2007. The series also covers the arrest, prosecution, and conviction of Avery's nephew, Brendan Dassey, who was also charged in the murder, largely based on his confession under interrogation.
The series was filmed over the course of ten years, with the filmmakers moving back and forth from New York City to Wisconsin during filming. In July 2016, Netflix announced that it was filming a second season, to explore the aftermath of Dassey's conviction and the numerous appeals that have taken place.
How May We Help You?
Contact us
to discuss your project in more detail.