Faux Faux Fur Faux Pas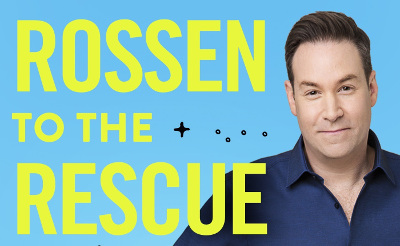 Former NBC News correspondent Jeff Rossen recently published a humorous memoir about his journalism investigations over the past decade. Exploring various everyday scams, he devotes some time to the fake fur industry.
In recent years, as more and more Americans have expressed moral qualms with real fur, some businesses have allayed these concerns with the production of "faux fur." Problem is, there are rumors that a lot of fake fur isn't really fake.
Rossen investigated. He ordered a selection of "faux-fur" coats and sweaters for analysis. He writes:
"So we send the clothes to a lab in Chicago [Microtrace], where a team of scientists, clad in white lab coats, tests the hairs using their gadgets and microscopes. Chris Palenik, a research microscopist, examines a faux-fur sweater, then he looks up at me. 'It's actually rabbit fur that's been dyed'…
"We give the scientist another one to analyze, this time a big-name designer jacket bought from a department store… 'It's real animal fur,' says Palenik. 'From a coyote.' The scientist also found evidence of real fur from 'raccoon dogs.'" (Rossen 219)
Rossen originally presented Microtrace's analyses of "faux-fur" on the NBC Today Show in 2014. For more information, click here.
More about Rossen to the Rescue
Jeff Rossen is an television journalist employed by NBC News from 2008 until 2019. He is best known for his investigative segments "Rossen Reports" on Today. These segments tackled topics such as: how to put out a kitchen fire, find bedbugs, avoid rip-offs, and even, how to survive a plane crash. In his new book, Rossen to the Rescue, he includes daring experiments, expert advice, and game-plans for handling all the wild-cards in life—big and small—while sharing personal, and sometimes embarrassing, anecdotes that he couldn't say on television.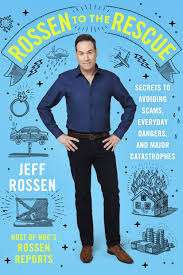 Rossen, Jeff. Rossen to the Rescue, Flatiron Books, 2017.
How May We Help You?
Contact us
to discuss your project in more detail.