Trace Evidence Presentation at Public Defender Forensic Science Conference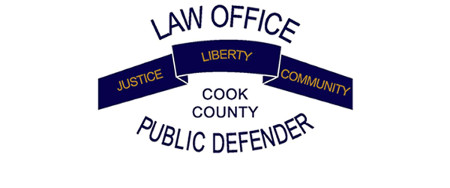 On 30 and 31 May 2019, the Forensic Science Division of the Cook County Public Defender Office presented its annual forensic science conference. The purpose of these conferences is to offer basic, yet high-quality, forensic training for indigent defense attorneys. This year's meeting, entitled "What Can Experts Say About How the Evidence Got There?" featured talks by forensic experts from around the county. Microtrace Senior Research Microscopists Skip Palenik and Jason Beckert were invited to give a presentation entitled "Trace Evidence: What Can it Tell You about Activity?" Using numerous case examples, Palenik and Beckert discussed the importance of analyses directed toward the contextualization of trace evidence. How, when, and why did crucial evidence reach the state in which it was found by investigators?
Cook County Public Defender- Forensic Science Division
The Forensic Science Division (FSD) of the Law Office of the Cook County Public Defender litigates cases involving any forensic evidence, including, but not limited to, forensic DNA analysis, fingerprint analysis, ballistics comparisons, and cell phone location technology. It also provides training, case reviews, and litigation assistance for other Assistant Public Defenders in cases involving forensic science. It has been hosting this forensic science conference for about 20 years.
How May We Help You?
Contact us
to discuss your project in more detail.