Skip Palenik Speaks to Caribbean Commissioners of Police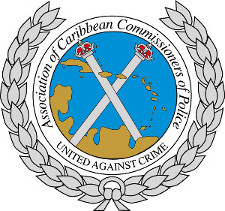 The Association of Caribbean Commissioners of Police (ACCP) held their Annual General Meeting and Conference from April 30th to May 4th, 2018 in Montego Bay, Jamaica. The theme of this year's conference was 'An Integrated Approach Against Serious and Organised Crime – Implications for Regional Growth and Development'.
Microtrace founder Skip Palenik spoke to the Commissioners on "The Benefits of Trace Evidence Analysis." He demonstrated that DNA analysis, while useful, is necessarily limited to addressing one type of molecule and answering one question (who?). On the other hand, trace evidence analysis holds the potential to address virtually any substance in the world and can help to answer many more questions (who?, why?, when?, where?, and how?).  Through a series of case examples covering unknown substances, theft, drugs, and serial murders, Skip introduced the attendees to the benefits that an expert analysis in well-equipped laboratory can provide to both an investigation and prosecution.
Delegates from 25 ACCP member countries, other stakeholders and exhibitors from around the world, amounting to more than 300 persons, were in attendance. Commissioners of police from participating islands within the region were the main delegates attending the conference.
Association of Caribbean Commissioners of Police
The ACCP Annual General Meeting and Conference is intended to strengthen regional integration and to develop strategies for law enforcement in the Caribbean. As a result, it explores issues of human trafficking, the illicit gun and drugs trades, and the use of technology to curtail corruption.
According to Commissioner of Police Major General Antony Anderson, "This conference provides a valuable opportunity for further regional collaboration in an evolving security environment which presents significant challenges to us as small states with limited response capabilities."
The ACCP exists to promote and facilitate:
Collaboration and co-operation in the development and implementation of policing strategies, systems and procedures;
The professional and technical skills development of police officers; and
Proactive measures to prevent crime and improve police community relations.
How May We Help You?
Contact us
to discuss your project in more detail.