MAFS Annual Conference in Louisville, KY this Week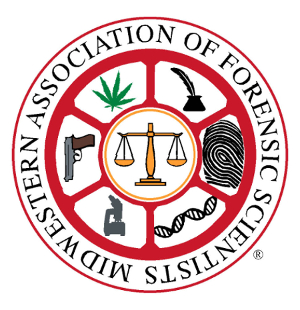 This week (13-18 October 2019), the Midwestern Association of Forensic Scientists (MAFS) is holding its 48th annual meeting in Louisville, KY. Two Microtrace scientists are presenting at the conference.
On Tuesday (15 October) Kelly Brinsko-Beckert will co-present a workshop with Dr. Benoit Maze entitled, "The Forensic Analysis of New and Emerging Fibers." On Friday (18 October), Jason Beckert will talk on "Medical Malpractice or BBQ Gone Wrong: Identification and Sourcing of a Metal Wire Removed from a Patient."
For more information or to register for the conference, please click here.
Abstract- The Forensic Analysis of New and Emerging Fibers
This workshop will describe new and emerging fiber types and fabric constructions, including their impact on forensic fiber identifications, with a focus on bicomponent fibers and non-wovens respectively. Manufacturing methods, new fiber applications, and coating technologies will be discussed for both fibers and fabrics (e.g., bicomponent fiber cross-sections, web formation and bonding). The class will also detail the forensic identification of such fibers and fabrics based on their optical properties, as well as offer suitable instrumental methods that may assist the examiner during analysis or fiber comparisons. Students will use stereomicroscopes and PLMs to examine and characterize various fibers, and some fiber samples will also be available for students to keep. Attendees need to have a working knowledge of Polarized Light Microscopy prior to attending this workshop.
Abstract- Medical Malpractice or BBQ Gone Wrong: Identification and Sourcing of a Metal Wire Removed from a Patient
This presentation will focus on a case study in which a woman complaining of abdominal pain had an unknown foreign object removed from her abdomen. Believing this object was mistakenly left inside of her during a previous medical procedure, she sued the attending doctors and hospital for medical malpractice. Before the trial, the defense submitted the unknown material to our laboratory, where it was subsequently identified as a steel wire. When this wire did not correspond with any of the materials used during her surgery, a wire bristle from a BBQ grill cleaning brush was proposed as an alternative source. To test this hypothesis, a small-scale research project was conducted in which numerous commercially available grill brush bristles were analyzed and compared to the foreign object. This presentation will conclude with discussions of those results and the prevalence of injuries resulting from the inadvertent ingestion of BBQ grill brush bristles.
MAFS
The Midwestern Association of Forensic Scientists was founded in 1971 as a non-profit organization where scientists from the Midwest could gather and discuss unique cases or research to help further the field and solve problems within the disciplines. Over the years, MAFS has grown to include participants from all over the U.S. and even some from outside the U.S.; however, the original goal of the organization has not changed.
Annual fall meetings and spring workshops are held to provide opportunities for scientists to advance their expertise and share their knowledge with others.
MAFS purpose is to encourage the exchange of ideas and information within forensic science as is exemplified through the mission statement "To further the field of forensic science by leading to inspire and inspiring to learn."
How May We Help You?
Contact us
to discuss your project in more detail.