Chris Palenik featured in TNT series Cold Justice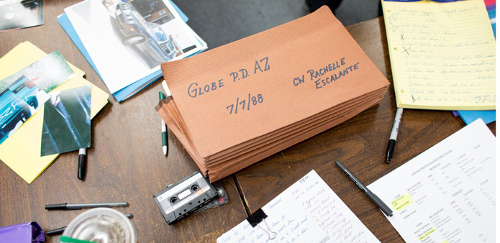 Chris Palenik made an appearance on the TNT television series Cold Justice, where he presented Microtrace's analysis of hair, fibers, and tire tracks found at the scene of a hit-and-run murder.
In 2013 Cold Justice consulted with Microtrace on the unsolved murder of Rachelle Escalante in 1988.  The show hoped to utilize new resources to investigate the cold case.
Ultimately, the investigation relied on strands of hair found under the black Pontiac Trans Am driven by suspects Laurie Wright or Tony Romero. If those hairs were to be positively identified as belonging to Rachelle, the investigators would have more ammunition in interviewing their suspects. When Microtrace's analysis indicated that they did not belong to Rachelle Escalante, it made solving the case virtually impossible.
Watch the clip here.
How May We Help You?
Contact us
to discuss your project in more detail.