Chris Palenik Featured in Cover Story for The Analytical Scientist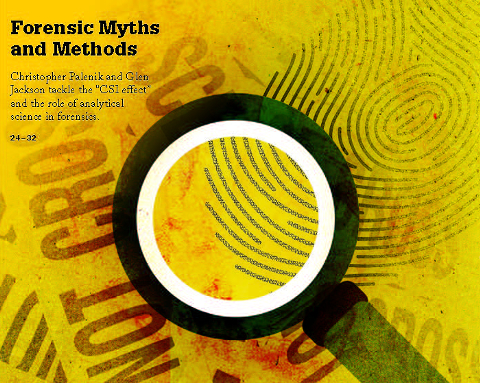 This month's issue of The Analytical Scientist features Microtrace Vice President and Senior Research Microscopist Chris Palenik in its cover story, "The Elegant Application of Science." The article originated from an interview that Chris gave following his keynote address at SciX 2015 ("Forensic Microscopy and the Lost Art of Observation"). Under a discussion on "The Elegant Application of Science," Chris explores the important and often overlooked scientific application of creativity in the laboratory, which increasingly runs counter to the standardization and rigid protocols of major service laboratories. The flow-chart approach, because of its pre-determined format, cannot account for the wealth of information hidden within microscopic samples.
Chris argues that "If anything needs to be improved in analytical forensics, it's the right kind of thinking. So many of the most cited historical forensic successes have hinged on the clever and often elegant application of science to an unusual set of circumstances. As long as humans are involved in the process of analysis, there is room for creativity in the application of the scientific method at the bench level. Unfortunately, quality systems in laboratories tend to discourage this type of creativity, because deviations from protocols require additional effort on the part of both the analyst and supervisor – both of whom are generally already backlogged…"
This scientific philosophy is fundamental to Microtrace's approach to a wide range of samples, from cases involving art to murder.
Read the full interview here.
How May We Help You?
Contact us
to discuss your project in more detail.