25th Anniversary
Celebrating 25 Years of Microanalysis
From its founding 25 years ago as a sole proprietorship, Microtrace has grown to a full-service laboratory that specializes in the application of microanalysis to problem solving.  Over the years, we have had the opportunity to work on a wide range of fascinating cases.  We are fortunate to be supported by clients around the world who represent virtually every industry.   We thank you all for this support and look forward to the next 25 years of advocating for "the science of trace evidence."  Due to the varied nature of our client-base, there are few people outside of our own staff who recognize the diverse range of projects to which we have contributed and the full scope of our laboratory.  The graphic below, "Microtrace by the Numbers," showcases some of these accomplishments.  We'd also ask you to have a look at our Academic Lineage and some highlights in our Timeline from the past 25 years.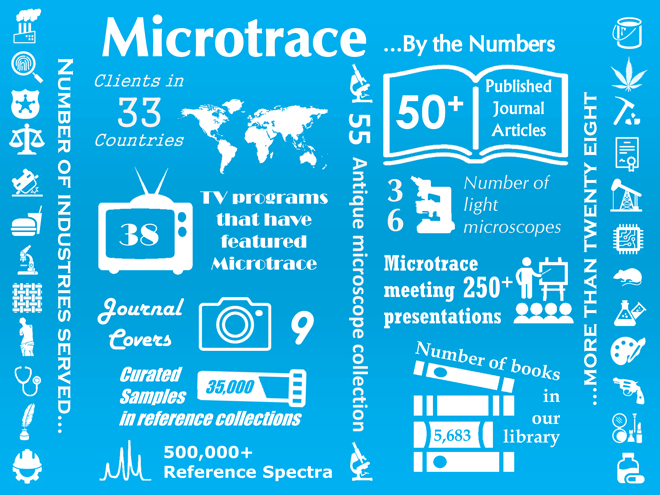 How May We Help You?
Contact us
to discuss your project in more detail.